The right expertise for your beverage filling
At DICO Drinks, we see ourselves as an independent, competent and innovative partner when it comes to consultations, development and filling your drinks in cans.
Like many people, we have a dream; a dream that we are constantly working on. The growth of our company, the desire to operate sustainably and to create a business with our employees that we can not only be proud of, but which our customers choose for their production needs.
In the coming months, we'll be making some big strides that bring us closer to our dream. We will reach a milestone in the history of our company as a sustainable beverage company. We will work with state-of-the-art machinery, develop our own water sources and offer a unique range of packaging options
We not only focus on new filling lines and a variety of packaging options, but also treating nature and its resources with respect. To this end, we are striving to be a carbon-neutral production site. The construction of our new syrup kitchen will help to achieve maximum efficiency. The dosing of ingredients and the use of water will be even more precise and therefore more economical. Our goal is to fill cans that are 100% recyclable as responsibly as possible.
We're experts in the world of cans, ingredients and associated trends. We're more than happy to work together to find the best solution for your product.
The founding story of our company
We started out in 1986 as the family business Dieck & Co. Erfrischungsgetränke and are now expanding the company for the future under the name DICO Drinks. We are based in Hückelhoven in North Rhine-Westphalia with good transport connections to the Rhine-Ruhr metropolitan region and the Benelux countries.
To provide our customers with an even more comprehensive service for filling their drinks and subsequent logistics in future, the next 13 months will see another:
Office space and social areas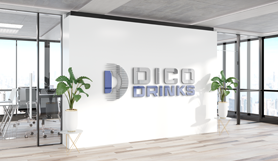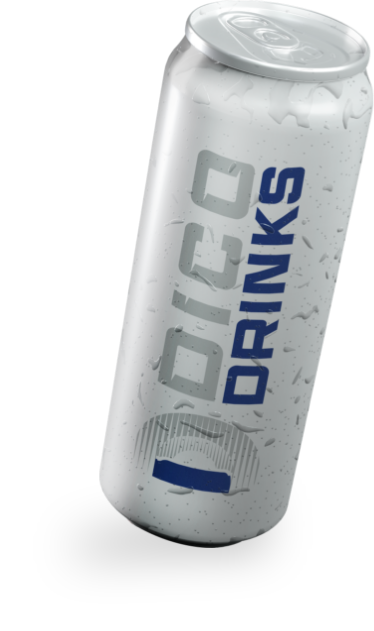 Years of experience and a passion for beverage filling
Due to our long-standing experience and passion for filling beverage cans, we want to become Europe's centre of expertise in the industry. We've laid the foundations for this path by investing in state-of-the-art process and systems technology as well as a new production and warehouse facility.
Hand in Hand for your product