Pallets come in many different sizes. Euro pallets are the most commonly used pallets in Europe.
Our experts know which pallet you need.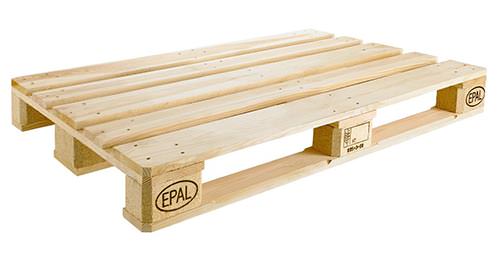 A Euro pallet (officially: EUR pallet) is a wooden pallet with dimensions and specifications set by the European Pallet Association (EPAL). The dimensions are 800×1200×144 millimetres and the load capacity is at least 1500 kilograms.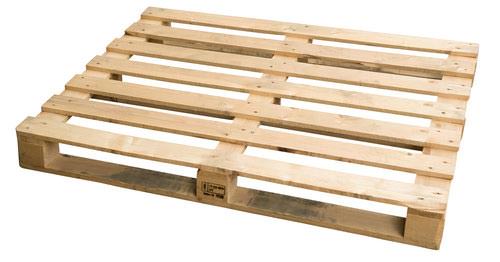 Industrial one-way pallet
The 1200x1000mm industrial pallet extends storage and transport performance. Its construction enables compatibility with all standard equipment. This wooden pallet has 7 deck boards and its maximum load capacity of 750 kg makes it suitable for medium-heavy loads. The pallet has 3 runners and is a 4-way pallet.