Quality features
of the beverage can
The use of aluminium beverage packaging enables a number of benefits for manufacturers, consumers and society. Aluminium is extremely lightweight, reduces energy consumption during transport and improves portability, while being durable enough to avoid compromises in safety or performance.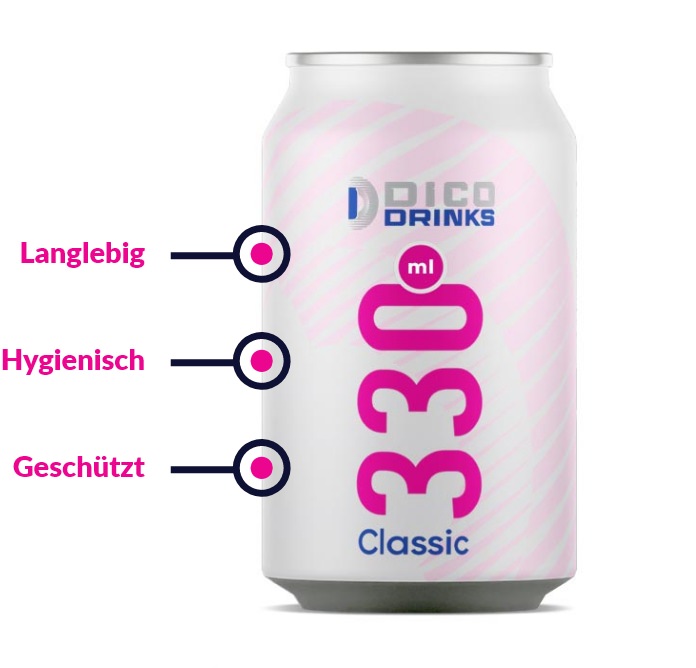 In the last 15 years, beverage cans have become about 45% lighter. The weight of a 330 ml can is just under 9.5 grams.
The advantages of aluminium
beverage packaging
Aluminium is hygienic, non-toxic, corrosion resistant and offers complete protection from light, oxygen, ultraviolet rays and anything else that could alter the taste experience intended by the manufacturer. We'll help you make your product a success.
Recyclable
Infinitely recyclable, and no compromise on quality
Visible
The advantage is that almost 100% of the can can be printed and the visibility is high.
Safe
As air and light cannot penetrate the can, the original taste of your drink is preserved for longer.
Lightweight
Cans are lightweight and easy to transport. As cans are 100% recyclable, they save raw materials and reduce CO2 emissions.